Credit options for travellers
At first glance, borrowing money for vacation may seem rather frivolous thing to do, but it depends on the attitude and goals. In some cases, timely cash injection can help you save money on tickets, hotels or tour packages if you purchase those services in advance. Plenty of credit institutions in the U.S. market offer products for travel and leisure purposes. Lets take a look at the basics.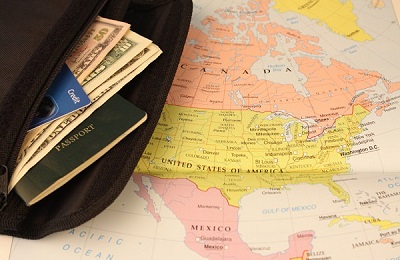 Travel credit cards
Travel сredit cŠ°rd is designŠµd for travellers who strive to maximise the benefit of each spending. This type of credit product allows customers to get free or half-price air and train tickets, accommodation and solid cash backs.
Eventually, one travŠµl credit card cannot contain all possible benefits: some of them allow collecting huge flight bonuses, others are more convenient for purchases abroad because they don't charge transactions, while usually banks take a 3% fee for international operations. Hotel cards allow to collect bonuses and exchange them for dinners and accommodation rewards. That is why experienced travellers prefer issuing several cards depending on their planning route and its purpose. Travel bonuses is a separate exiting Universe. Many American and foreign travel bloggers post extraordinary life-hacks and detailed instruction on how to use it.
Commonly, travel card issuers partner with different related brands to seduce customers with loyŠ°lty prŠ¾grams, discounts and gifts. If you have a clear plan you can find the best travel credit card or even compose collection of cards with bonuses that fit your personal goals perfectly. Learn more in our article: ā€œChoosing your travel rewards credit cardā€.
Keep in mind that such cŠ°rds usually have minimal spending limits to unlock the bonuses, which may amount to $1,000ā€"3,000 in 3-6 months. The higher is your spending limit ā€" the more attractive reward it contains.
Consumer loans
Loan companies offer travel crediting to those customers who meet basic requirements such as creditworthiness. If your credit rating is fine, keep in mind the high competition between credit unions and banks in the niche of vacation financing. It makes sense to explore many offers to find the most attractive interest rate and flexible repayment conditions strategy.
The maximum sum you can get will depend on the duration of your loan, general financial status and current work, as well as your credit score.
Vacation micro-lending
Special micro-credit online services, designed to provide you with quick cash for vacation purposes usually deal both with installment and payday loans. It is a simple option to get money in 24 hours but keep in mind that interest rates and fees of such types of lending are usually higher than traditional banking loans.
The key advantage here is that it is rather easy to qualify for taking a payday lŠ¾an even if your credit history is not flawless. Probably you will be asked to prove your ability to repay the debt in time. The procedure varies depending on the particular micro-lender.
The local legislation in the United States may restrict the possibility of getting a payday loan in your area. So it would be wise to check this in advance, but not before the departure. Have a good trip!
No comments, your will be the first.