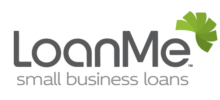 Website:

loanme.com

Address:

1900 S. State College Boulevard Suite 300 Anaheim, CA 92806

Registration info:

-
Evan
(07/25/2017 07:29 AM)
An untested lender, don't know what to expect from them. May go bankrupt soon.
Lyons
(06/30/2017 05:45 AM)
We've stopped at this lender because this is not a huge bank that doesn't care about its customers. I can assure you that LoanMe is the best decision. I recommend it to everyone.
David
(05/18/2017 04:30 PM)
I was looking for a small business loan and chose LoanMe. Application process took 5 minutes and my loan was featured the very next day, as promised. There wasn't unnecessary information or any extra forms to fill out, everything was to the point. So far I'm all pleased.