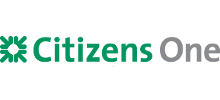 Address:

-

Registration info:

-
Ann
(07/26/2017 05:23 AM)
I've lost time waiting for an answer from them, was I approved for a loan or not. Do not contact to them, better find some another lender.
Mark
(07/03/2017 05:23 AM)
Citizens One helped me to cover my education costs. Good conditions, I definitely recommend to students.
Peter
(05/19/2017 07:39 AM)
I have only to congratulate myself for having deal with CitizensOne. A truly competent and really nice service. Every person I've talked to showed his kindness, attentively listening and efficiency. Loan solution for any purpose. Highly recommend!