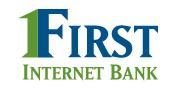 Website:

firstib.com

Address:

11201 USA Parkway, Fishers, IN 46037

Registration info:

-
Victoria Charlson
(08/02/2017 07:33 AM)
My overall experience with this company is not the best but ok. The loan officer that I initially got was very competent and responsive, but afterwards I communicated with 3 different officers that were all in charge of my mortgage, and it seemed like they had no idea what the other 2 were doing, which complicated the whole process. I would recommend them to improve customer service.
Jamie
(07/24/2017 10:58 AM)
I regret that I chose them, because soon after I've got a loan from this bank I found more acceptable conditions in other company. Next time I will turn to another lender.